---
About the Soka Bud
An example of natural beauty and function, hairsticks are the original hair tool used for thousands of years across the world. The Soka Bud has a long and slender shape with a floral and feminine feel. The design is inspired from the budding flowers of the Soka, known to the sub tropical climates as 'West Indian Jasmine'. The Soka Flower is commonly used in Hindu worship, as well as in ayurveda and Indian folk medicine.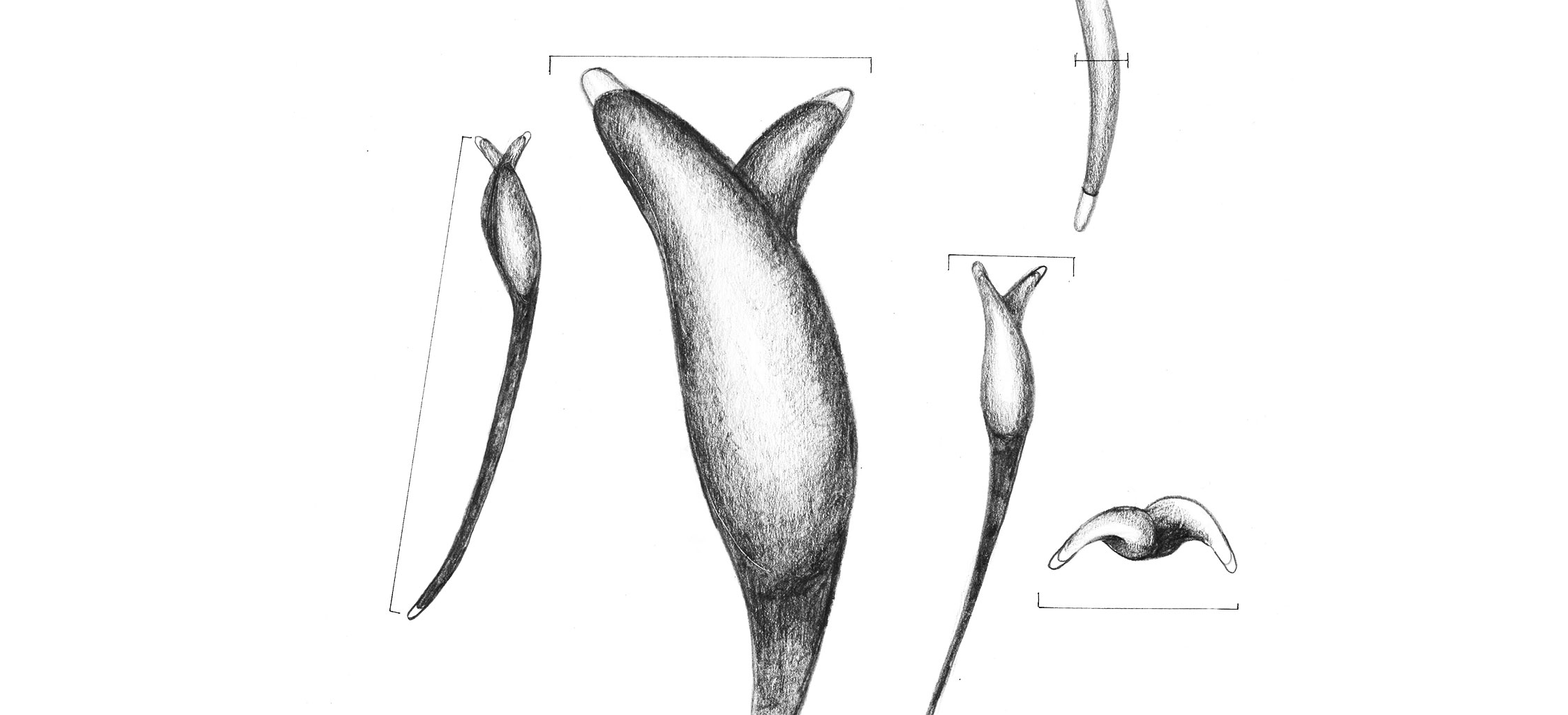 The Soka Bud comes in all three wood types, rosewood, teak and tamarind. Hair sticks are incredibly easy to use and also help to reduce breakage and damage to healthy hair. The natural wood holds the natural oils in your hair making it a much healthier alternative to plastic clips or elastic bands.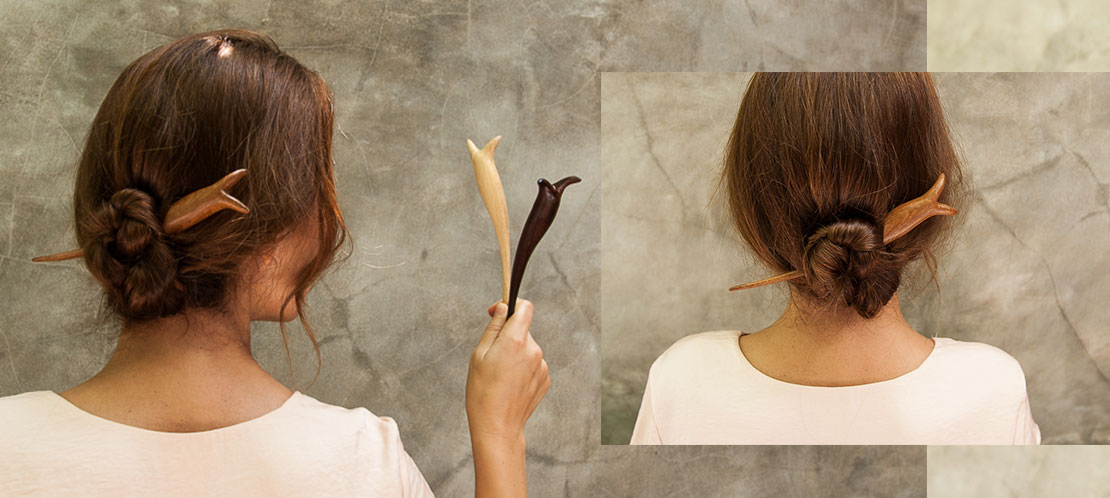 The Soka Bud is a hand crafted hair stick, carved and finished by traditional woodcarvers in Bali, Indonesia. The wood use to create each piece comes from salvaged root wood from harvested timber plantations.
Each Soka Bud hair stick sold plants four trees back into protected forests in Indonesia.Your hair stick will arrive in a recycled paper box made from papaya pulp, and in a protective fabric sleeve to keep it safe when you are not wearing it and on the move.
Your Environmental Impact?
Planting trees is one of the best ways to fight climate change. Trees not only absorb carbon dioxide from the atmosphere, they also provide a habitat for a diverse range of species in the rainforest.
Trees Planted
4
CO2 Savings Per Year
200 lbs
Oxygen Generated Per Year for
8 humans
Why roots?
Wood is only a renewable and eco-friendly material if it is consciously sourced. Tropical hardwoods in particular grow very slowly and in low densities, and regenerate poorly after logging. These species are often taken from forests in non-sustainable numbers, and illegal ways.
Searching for a way of sourcing wood sustainably, SAYA Designs came across Made & Ways, sculptors who dig up and recycle root wood from old commercial plantations all across Indonesia. The roots are left behind by loggers harvesting trees on large-scale production sites. They take hundreds of years to decompose and have little value for the soil.
By using this waste material we are having as little impact on the environment as possible.
Recycled Rosewood Root
Rosewood is one of the most popular agroforestry plants in Indonesia. Its high value has encouraged over harvesting, and the natural populations of this tree are facing extinction. Since 1998 the IUCN World Conservation Agency have labeled it a vulnerable species. Scientific name: Dalbergia Latifolia
Recycled Tamarind Root
Tamarind is a soft wood usually planted for its sweet fruits. The tamarind fruit is popular in eastern cooking, as well as being used in many cosmetic products. It has a very light colour, and red and purple grains sometimes criss-cross its centre. Scientific name: Tamarindus Indica
Recycled Teak Root
The heartwood of teak (the centre of the tree) is a brownish red in colour, and it's sapwood (the outer part) is a pale yellowish brown. Native to South East Asia it is valued for its durability and as such is in high demand for boat building, construction, and furniture. This has led to overexploitation, however, there has been a recent rise in the number of sustainable teak plantations throughout the seasonally dry tropics. Scientific name: Tectona grandis
Soka Bud Do's and Dont's
Keep out of water (and avoid using in wet hair).
Keep safe in the fabric wallet when on the move.
Avoid heavy sideways pressure as much as possible.
Try not to drop on hard surfaces, they are handmade and desire loving care!
Enjoy them!