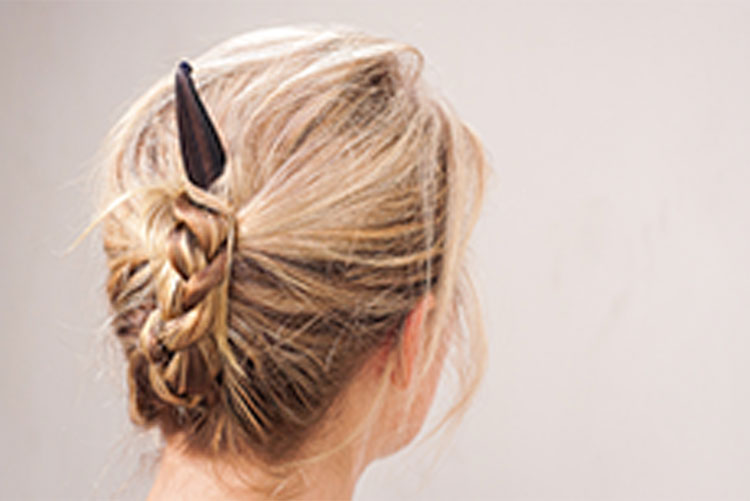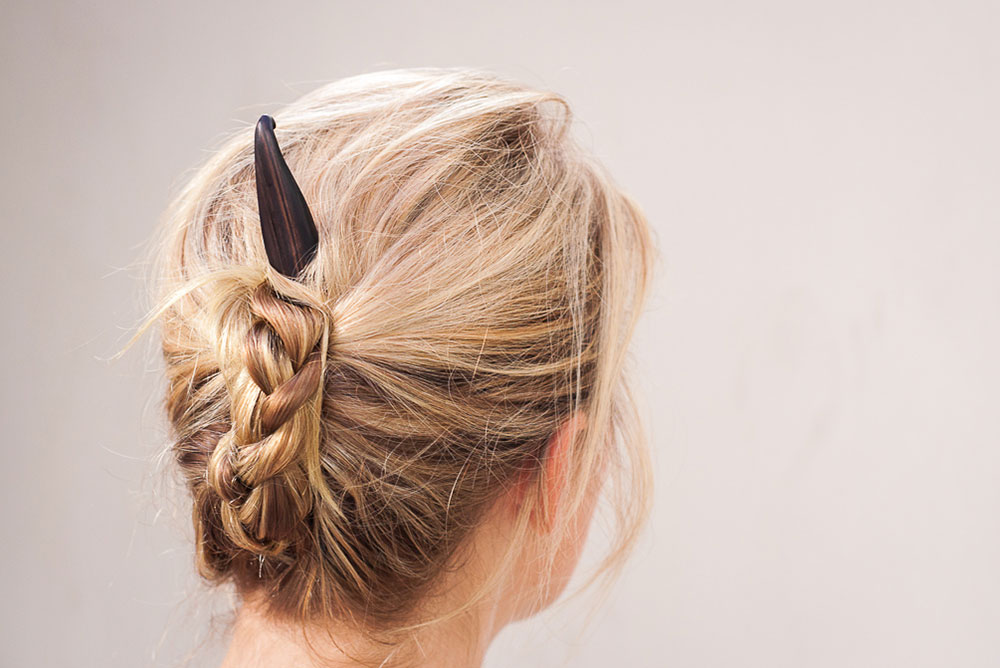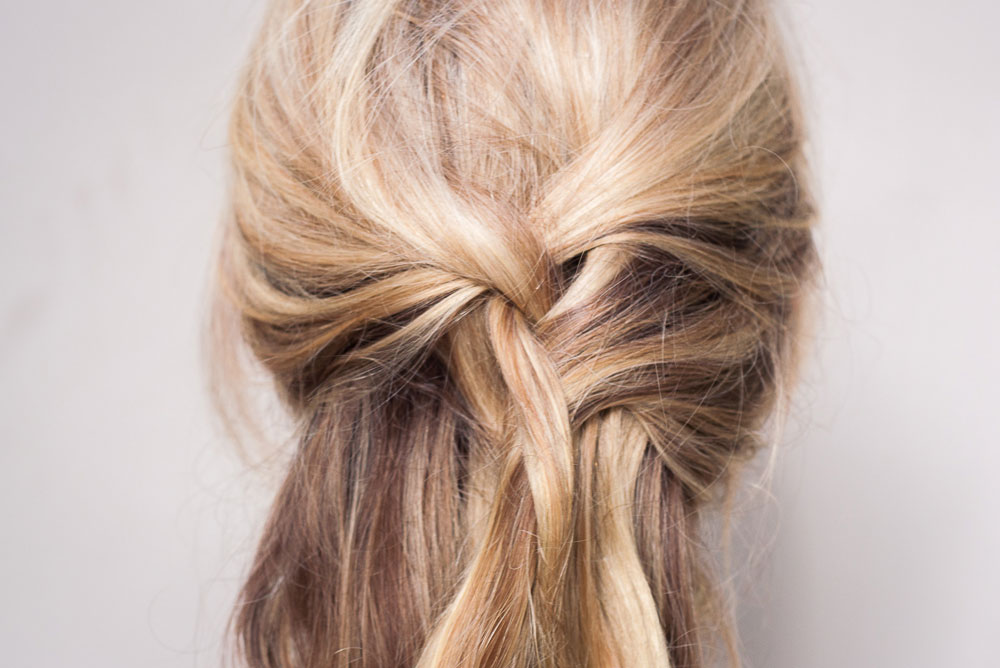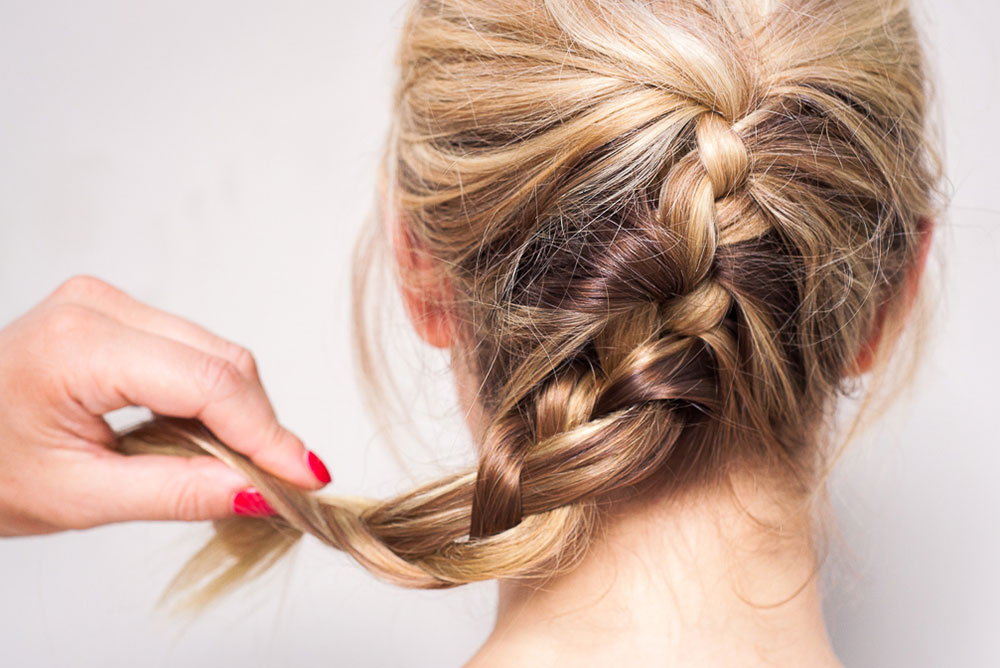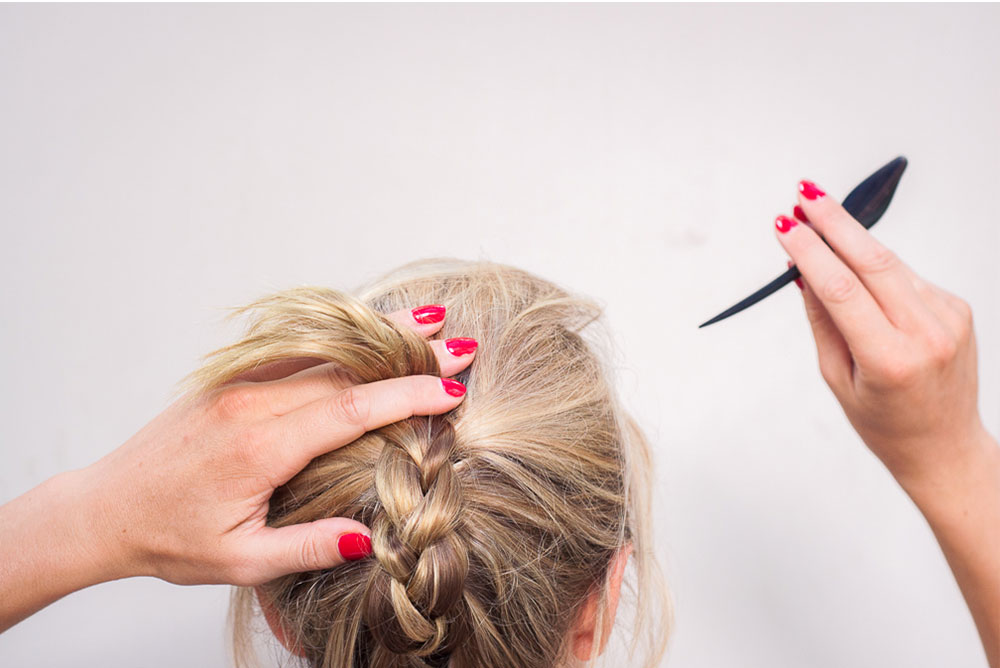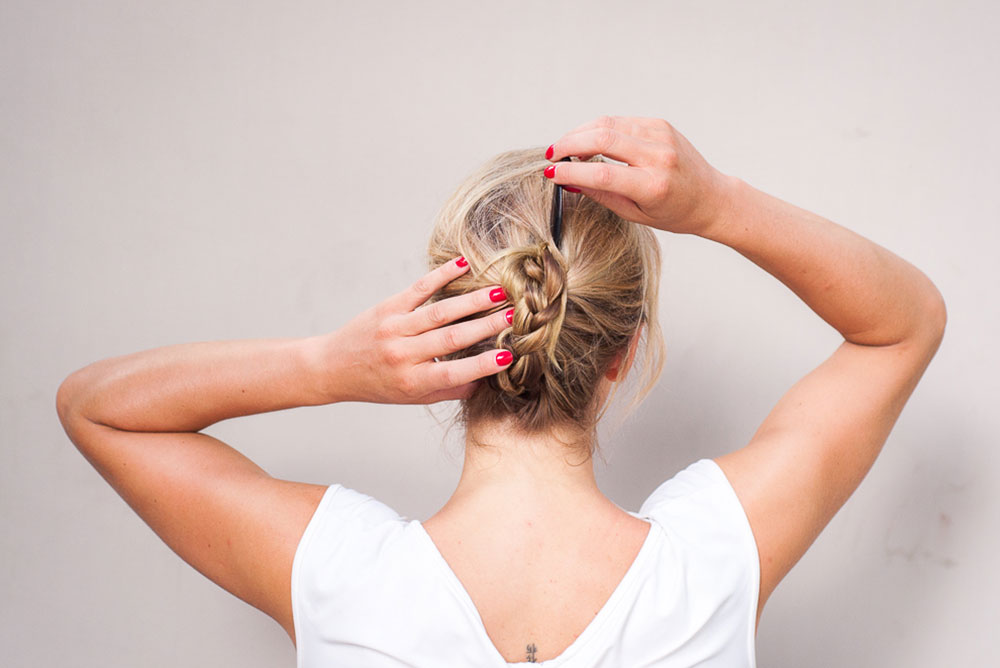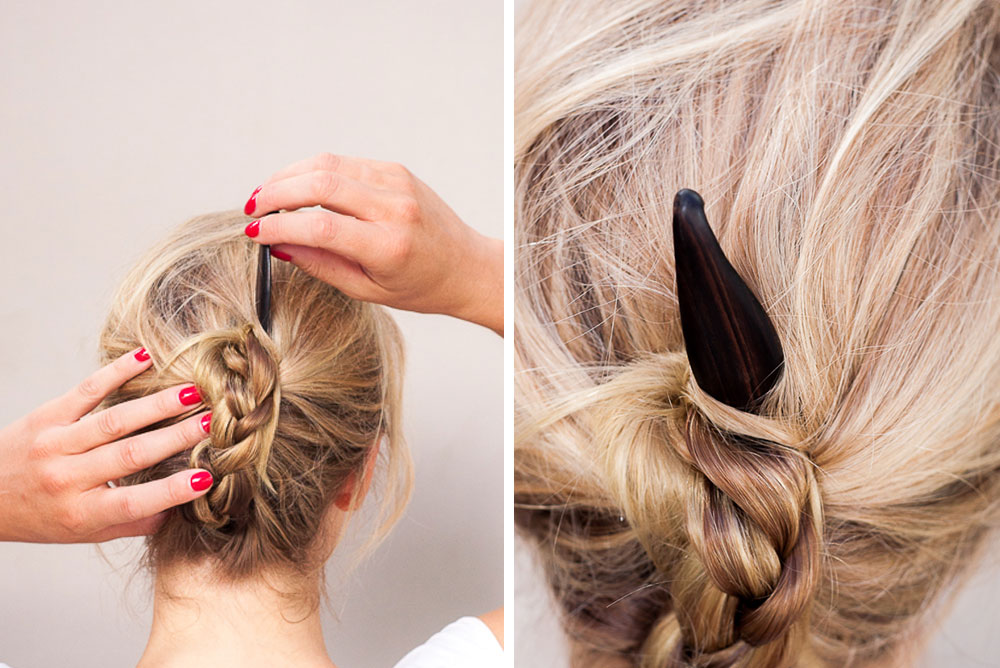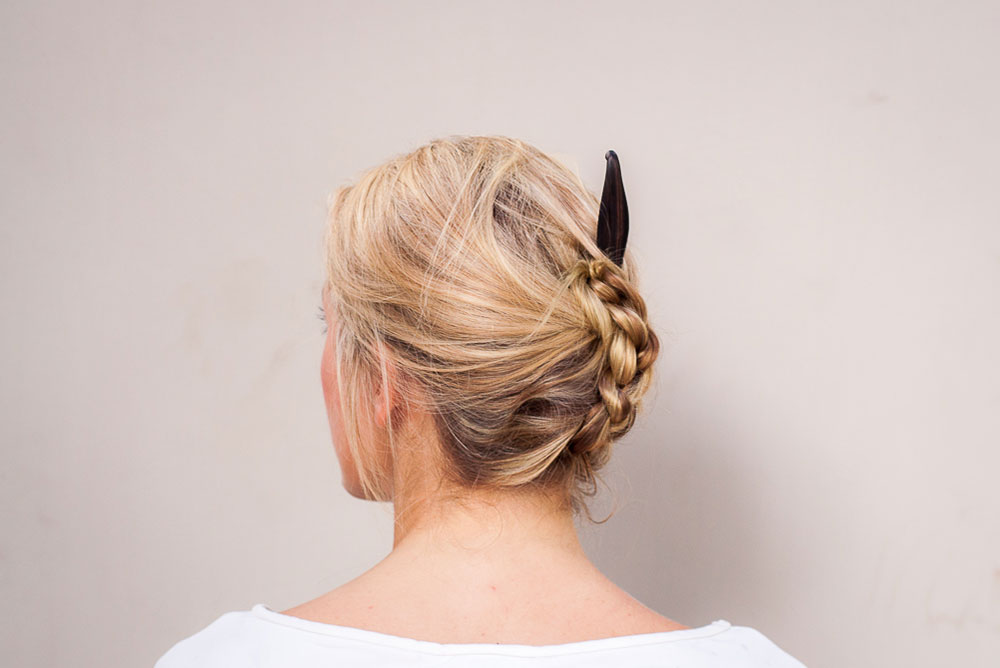 In this tutorial we use a Banana Leaf hair stick to create a high bun. This generally suits shorter hair but can work with other types of hair too.
Plait your hair from from behind, down the centre of your head, hold it tightly.
Lift the bottom of plait to the top of your head.
If possible, tuck the end into place.
If your hair is very long, you may have to fold the plait instead first, and then pin to the top.
Use the hair stick to secure the top of the plait.
Weave your hair stick it through multiple layers of hair until firmly in place.
We have more styles for hairsticks that are specifically for shorter hair lengths.