Hair Slides
Our wooden hair slides are designed and best suited for medium to long lengths of hair that can wrap and twist around itself at least once.
This is to be able to get your hair into a high or low bun to position your slide over. The stick is there to secure the bun and hold it firmly in place. Depending on how thick your hair is, you should try The Jasmine and The Black Orchid Hair Slide if you have finer hair. If your hair is very thick and curly, you should try The Moon Flower Hair Slide. To see our full range of Hair Sticks, Hair Forks, Hair Combs and Hair Brushes visit the shop here.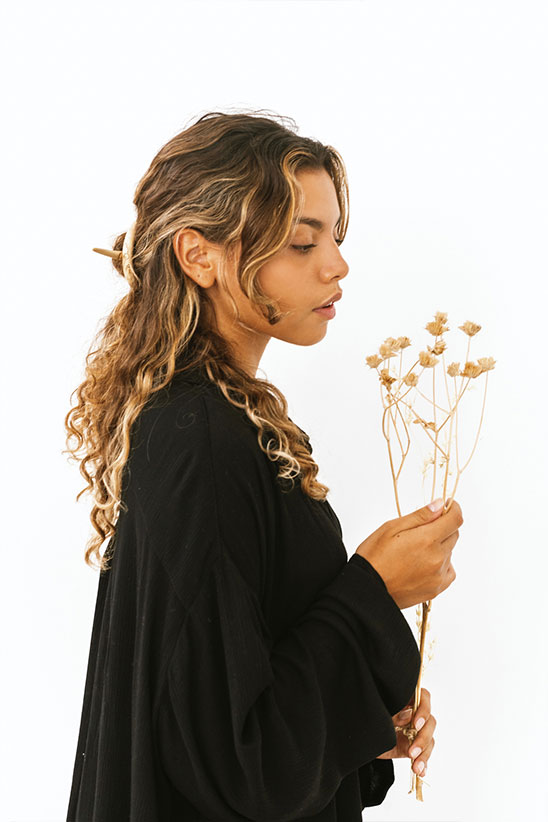 Wooden hair accessories help to reduce anti static, breakage and damage to hair, unlike plastic and metal. The porous nature of wood absorbs and redistributes your natural oils and maintains healthy hair continuously through your wash cycle. Wooden tips also gently massage your skin, stimulating blood flow which over time promotes hair growth. See our blog here for further benefits..