Hair Brushes
Our wooden hair brushes are suited for a wide range of hair types and designed to gently brush and comb tangled ends whilst massaging and soothing the roots with wooden tips and natural fibers.
If your hair is short to medium in length and a finer hair type, The Vegan Brush and The Boars Brush are perfect for you, as they help the natural oil distribution in your hair. If your hair is medium to long and a thicker, curlier hair type, The Ash Brush and The Paddle Brush are for you! If you have very curly, thick or an afro hair type, The Olive Brush is your brush! The extra long teeth help to work through curls gently to begin detangling and smoothing the hair. To see our full range of Hair Sticks, Hair Forks, Hair Slides and Hair Combs visit the shop here.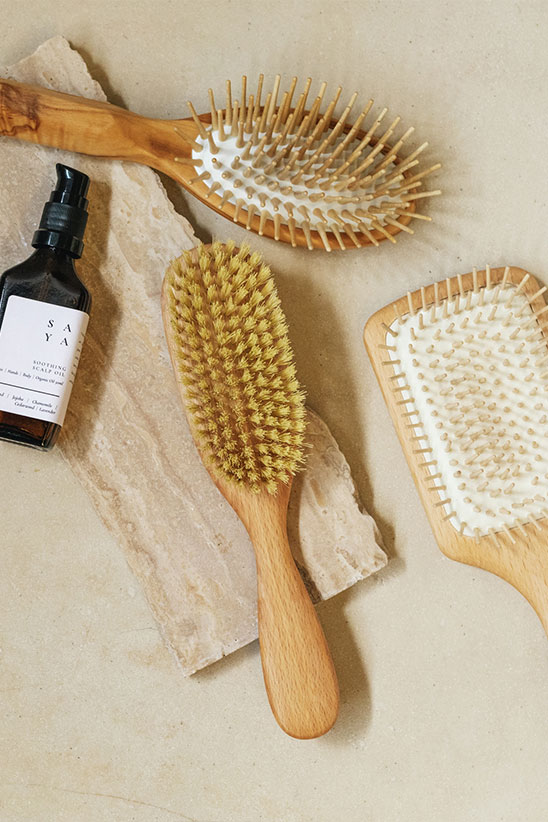 Wooden hair accessories help to reduce anti static, breakage and damage to hair, unlike plastic and metal. The porous nature of wood absorbs and redistributes your natural oils and maintains healthy hair continuously through your wash cycle. Wooden tips also gently massage your skin, stimulating blood flow which over time promotes hair growth. See our blog here for further benefits.